WHITEPAPER
The value of moving to


SAP Business Network for Supply Chain

*




from SAP Supply Network Collaboration (SNC)
* former SAP Ariba SCC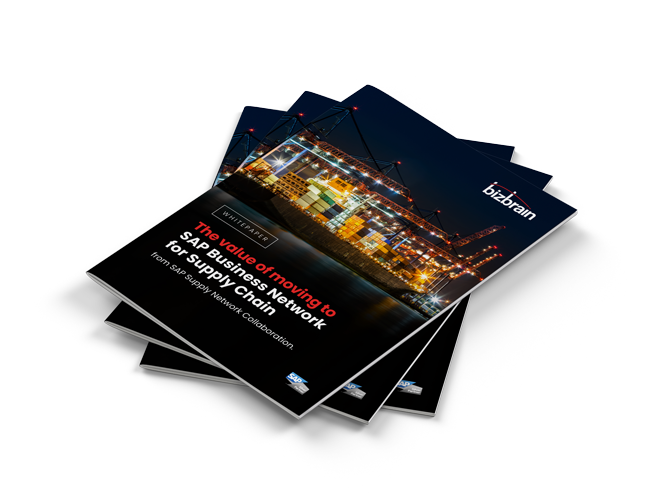 Summary
Is your supply chain ready to cope with today's world of multiple manufacturers, suppliers, and vendors?
Perhaps your company already uses SAP solutions for its supply chain operations. SAP has a long and impressive history of software applications for enterprises of all sizes to plan, buy, make, invoice, and pay. But suppose you're using a system like SAP Supply Chain Collaboration (SNC). With this solution scheduled for end of life in the near future, you'll need a new solution and smart, effective migration.
Does SAP have a plan for you? If so, what does it cover?
Here's a cutting-edge whitepaper from two internationally recognized industry experts that tells you quickly and clearly where you can move to. It also tells you why you should make this move now, and the improvements you can expect.
The sooner you act, the sooner you'll get the benefits. Click here to download this whitepaper now.
What's inside?

In this whitepaper, Krishna Mamidipaka and Debbie Z. Kaplan help customers and suppliers to understand the benefits of moving from SAP Supply Network Collaboration (SNC) to SAP Business Network for Supply Chain (former SAP Ariba Supply Chain Collaboration) and describe the key points to consider during the implementation of SAP Business Network for Supply Chain for SNC customers.
In this document you will find the answer to these questions:
Can SAP Business Network for Supply Chain replace SNC? What is SAP SNC?

What are the key limitations of SNC?

What is SAP Business Network?

Why is SAP Business Network for Supply Chain the better choice for SNC customers?

What are the differences between SNC integration and SCC CIG integration?

Which are the expected implementation challenges?
Who can benefit from this Case Study?
Primary audience: VP IT, CIOs, SAP Leaders.
Secondary audience: Supply Chain Directors, Planner Managers, and members of the CFO office.