Chemical Case Study
SAP Integrated Business Planning for the chemical industry:

a real story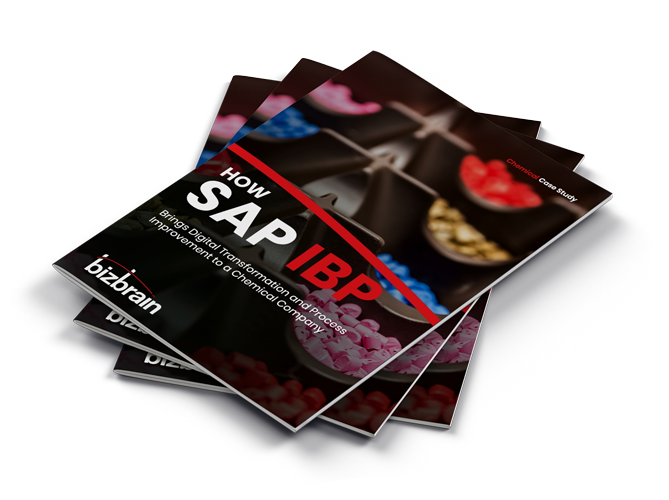 Chemical Industry Challenges
Learn about challenges chemical companies face with respect to gaining competitive advantage, non-stop production cycles, and complex supply chain processes.
Reasons Why Integrated Business Planning was Implemented
One of the largest plastics, chemicals and refining companies wanted to overcome the struggle they were facing due to fragmented supply chain management (SCM).
The Results After The Implementation
SAP IBP implementation encouraged the engagement of all stakeholders, gave them end-to-end visibility, enabled demand collaboration, and simplified forecast enrichment.
Who can benefit from this Case Study?
Supply Chain Directors, VP Supply Chain, Planner Managers, member of CFO and CIO office, and VP IT of chemical companies who are looking for improving and transforming supply chain processes.